October 18, 2016
Dear University of Miami Family,
Ninety years ago today, just 30 days after the Great Miami Hurricane, our university opened its doors for the very first time, enrolling its first class of 646 full-time students.
The tenacity of our founders reflected the resilience and spirit of optimism Miami embodies—a resilience and optimism that is still palpable today. I want to share with you a column I wrote in today's Miami Herald that commemorates this momentous achievement.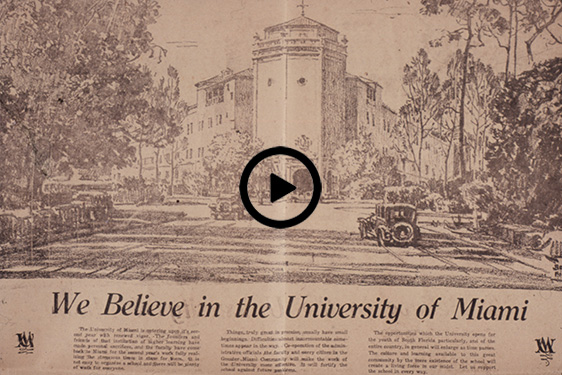 Ninety years after those 646 pioneers first settled into their classrooms, the University of Miami is a world-class institution in one of the world's most vibrant and cosmopolitan cities. Our fates are intertwined, and we strengthen and support one another.
Happy anniversary, Miami Hurricanes. We Are One U.